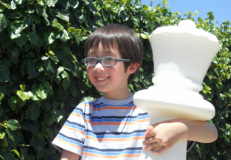 Our School knows how fun chess really is and we specialize in combining approaches that nurture a love for the game while creating young chess champions at the same time. We offer after school classes, summer camps and tournaments along with private, group and family lessons.
---
Bela Evans - President
Bela@SuccessChess.com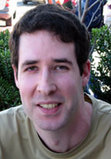 Bela Evans, our President, took over the direction of Success Chess in 2005 when our founder Dr. Kirshner retired. A national and FIDE Master (FM), Bela has been playing competitive chess for over 30 years, reaching a peak US Chess Federation rating of 2375. He loves sharing his chess knowledge with children at all levels and presently teaches both classes and private lessons in the Fremont area. Bela's philosophy in his own words: "I think chess is not only great for teaching young people to think, concentrate, and reason, but also for learning good sportsmanship and how to make lifetime friends."
---
Emma Harding - Office Manager
Emma@SuccessChess.com
Bio coming soon.
Alison Lee - District Manager
Alison@SuccessChess.com
Bio coming soon.